The word KAIROS in Greek means "Significant Moment". The company was formed in 1988 by Dr. Alex Itkin. From its inception, KAIROS was dedicated to establishing a conduit for cultural, economic, and business exchange between all regions in the world. Our mission is to facilitate long term business relationships between government organizations, professional organizations, and individual entrepreneurs.
Over the years, KAIROS has successfully completed many small and large scale projects to develop the infrastructure of many countries, and improve the quality of life of people around the globe.
In 2006, a U.S. subsidiary, KAIROS Development, Inc. was established to pursue business opportunities in Africa.
In 2008, a new subsidiary, KAIROS Development Africa, Limited was established and registered in Abuja, Nigeria in partnership with the Foreign Investment Network. The express purpose is to participate in the development and growth of Nigeria and its neighboring countries. Many of the new projects are facilitated by the Nigerian Investment Promotion Commission.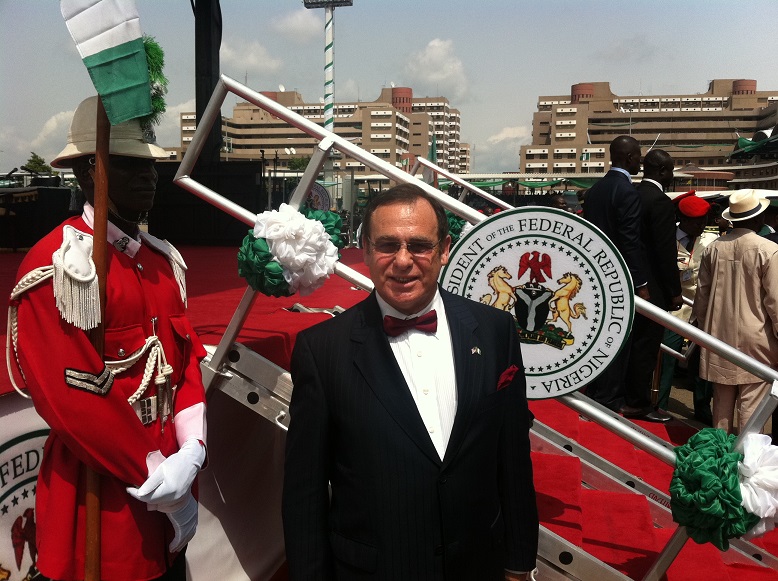 KAIROS' strength is in its highly professional and talented people, dedicated to developing and nurturing international business ties and the improvement of the quality of life around the world.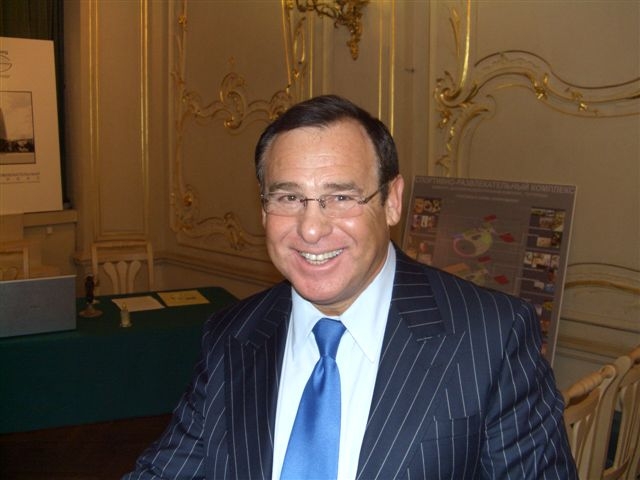 President and Chief Executive Officer
Dr. Itkin holds masters and doctorate degrees in economics from St. Petersburg Finance and Economics Institute.
He holds several honorary titles from international academic institutions in recognition for his efforts in expanding trade and bringing new technology into the country, and he is listed in an encyclopedia of "Engineers of St. Petersburg" published in 2003.
As a highly regarded expert in international business, he has been an advisor to several U.S. Presidents on international trade and economics issues. In addition, he has consulted with many small and large companies on international trade development.
In 1988, Dr. Itkin founded Kairos Development International, Inc. in Pontiac Michigan. The Company has concluded many small and large projects around the globe.
In 2006, Dr. Itkin created a subsidiary, Kairos Development, Inc. expressly to investigate business opportunities in developing nations in Africa. He spent several years working with business and government leaders.
In 2008, Dr. Itkin created the subsidiary Kairos Development Africa, Limited, in Abuja, Nigeria, in partnership with the Foreign Investment Network . This subsidiary was created to participate in the development of the infrastructure of Nigeria, including residential housing, municipal waste conversion to syncoal and electrical power generation, commercial shopping and recreational centers.
Awards and Honors:
2014: Top Ranked U.S. Executive by the National Council of American Executives.
2004 Businessman of the Year
2001: Co-Chairman of Inaugural Committee for President George W.Bush
2001: Businessman of the Year
Publication:
1994 Articles in "Investment in Russia"
1989 Published Book "International Integration
1979 Published Book "Role of Construction Business in the Soviet Union Economy"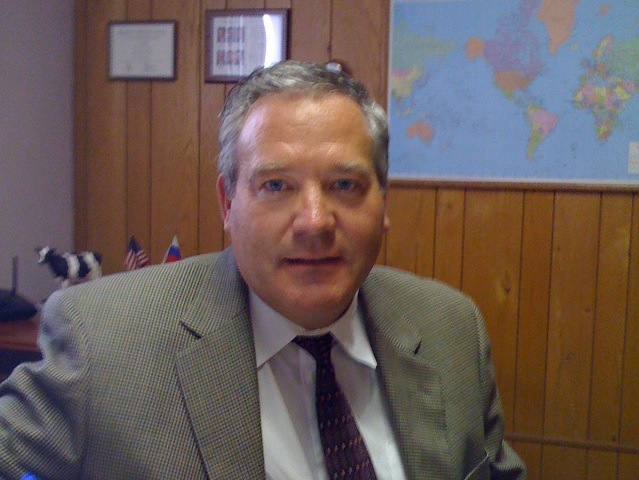 Senior Vice President, Engineering
Mr. Bolieau holds a bachelors degree in Mechanical Engineering from the University of Utah, and a Masters of Business Administration from the University of Phoenix.
His career began as an engineer on many solid rocket motor projects for the U.S. military and NASA applications. As the rocket motor business helped in the establishment of airbag technology for automobiles, he transitioned into airbag development in 1989.
His resume includes management of application engineering, research and development, production plant and operations management with tier one automotive suppliers.
He has extensive international business experience in Europe and Asia. He holds seven U.S. patents in airbag technology and one in child carrier backpack design.
Executive Vice President, West Africa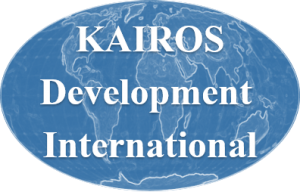 Senior Vice President, Construction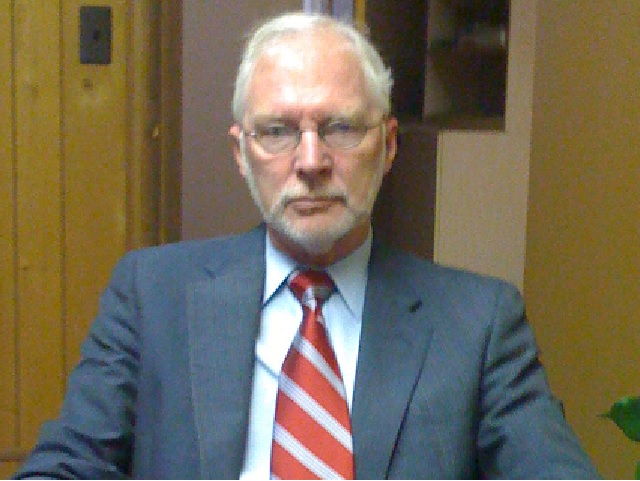 Vice President, Accounting
Mr. McLeod received his B.S. in Accounting from Eastern University, and has completed post-graduate work in Taxation at Walsh College.
He has been in private business in Public Accounting for over 30 years, and has been associated with Kairos Development International since its founding.
Senior Vice President, Greece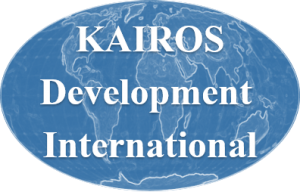 Regional Vice President, Israel
Regional Vice President,
Crude Oil Coordination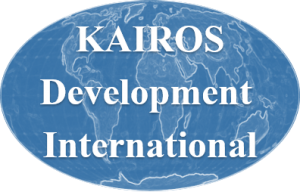 General Manager, West Africa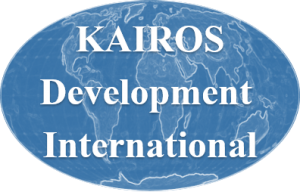 Regional Vice President, Nigeria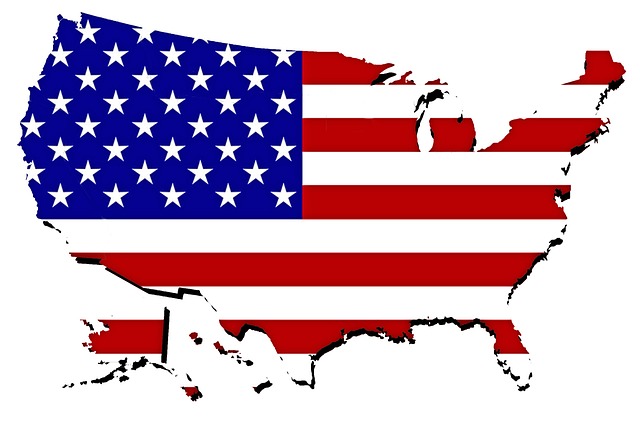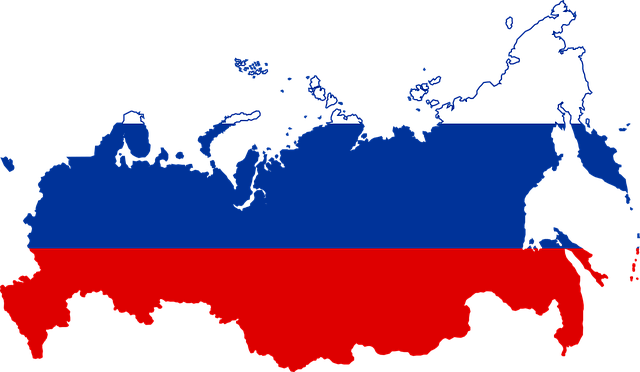 Victor Nikolaevich Khlystun